JeffBriscoe.com
Big Daddy Jeff
My Flickr Photo Gallery
---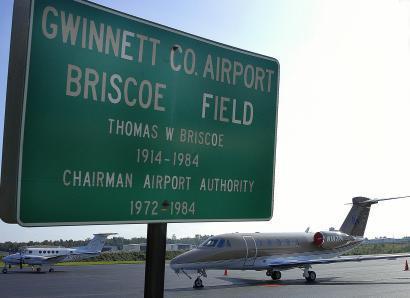 Welcome to JeffBriscoe.com! I'm 33 years old and along with my wife, Dana, and our children, Joe, Anna, and Jimmy, I live in Port Charlotte, Florida. It's a beautiful place to call home and we enjoy raising our family here near the water in this small piece of warm-climated paradise.
---
MY TAKES -- BIG DADDY JEFF'S BLOG
---
MY 2008 BOOKS
Sunday, December 5, 2010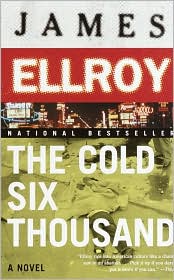 Typically, I have been greatly remiss in updating my personal, namesake website in 2010. Social media outlets like Facebook give me just enough of a forum to share, write, or vent that it's easy to ignore this place. After all, websites are so yesterday and my use of HTML is so 1998. But at the end of the year, it is nice to have several entries for listing in my yearly archive. And sometimes I actually do look back at these entries, especially as a little time goes by. Earlier this year, I posted my book reviews from the books I read in 2009. I originally wrote these brief commentaries on Facebook. I enjoy having a few lines to remember not only what I read, but also what I thought of it at the time. Such memories do tend to fade and even change. With that in mind, I thought today I would post my book reviews from 2008. I read 10 books in 2008, the same number I read in 2009. And next month I'll post my books from 2010, which will go down as the year I switched to reading e-books on my new Amazon Kindle.
At the Edge of Honor by Robert Macomber
This book tells the fictionalized story of some civil war skirmishes in Southwest Florida. I'm very familiar with much of the settings so I enjoyed reading about the history. But I expected more. Much of the story seemed cliched and the language didn't impress me. Perhaps I'll give local Matlacha, FL based author Robert Macomber another chance. I may not have been in the right mood to read historical fiction. Rating: 2 of 5 stars
For One More Day by Mitch Albom
This one was ok. Better than Albom's first, but not as good as his last. Very sappy but helps you reflect about life. However, I think I'm done with Albom for awhile. Rating: 3 of 5 stars
The Five People You Meet in Heaven by Mitch Albom
Much better than his first book. Even more touching but this story actually holds together really well. This is Albom's idea of heaven. It's different but really wonderful. Reminds you that we need to focus on what we got now and not pie in the sky. Rating: 4 of 5 stars
Tuesdays With Morrie by Mitch Albom
A touching story. Kinda choppy though. Rating: 2 of 5 stars
Independents Day: Awakening the American Spirit by Lou Dobbs
Dobbs is not the best writer. Far from it. I like many of his suggestions and he's ok on tv. But this book was boor-ing. He needs a more anecdotal style to convey his message more effectively. Rating: 1 of 5 stars
A Few Seconds of Panic: A 5-Foot-8, 170-Pound, 43-Year-Old Sportswriter Plays in the NFL by Stefan Fatsis
What an amazing idea for a book, updating the George Plimpton Paper Lion concept. Somehow I had not heard about this or perhaps just forgot it. In 2006, 43 year old write Stefan Fastis was allowed to try out for the Denver Broncos as a placekicker. He had no chance or making the team or even entering a live game in preseason. But he was allowed unlimited access to training camp and the pre-season, as if he were just another rookie out of college trying to make it in the NFL. In this book, you get great insight into how the NFL really is the "Not Fun League" and the "Not For Long" league to many of these players. As fans, we naturally focus on the stars and confuse their experience as the typical NFL experience. It's not. That's maybe 5-10 players per team out of a pre-season roster approaching 100. The mental and physical torture these guys take is unbelievable. And most of them walk away with little to nothing of the multi-billion dollar NFL pie. Read this book, football fans! Rating: 4 of 5 stars
Sanibel Flats (A Doc Ford Novel) by Randy Wayne White
Been meaning to read this book ever since I swiped it about 5 years ago. My wife beat me to it and read it when she couldn't find anything else, so I was finally shamed me into it myself. It's fast-moving thriller in the traditional easy-read style. But the reason I wanted to read this is the author Randy Wayne White is a former writer for the Fort Myers News-Press. Most of the action takes place on nearby Sanibel Island and the book well captures everything I love about the Florida lifestyle. Rating: 3 of 5 stars
The Innocent Man by John Grisham
One of my favorite Grisham books I've read and my fav of his non-fiction for sure. Really makes you feel bad for poor Ron. At least justice won in the end. Rating: 4 of 5 stars
The Swamp: The Everglades, Florida, and the Politics of Paradise by Michael Grunwald
Amazing look at 500+ years of the history of the Everglades. If you read this, you immediately become something of a local South Florida historian. Packed with "I never knew that" tidbits about the place we love so much. Rating: 5 of 5 stars
The Cold Six Thousand: A Novel by James Ellroy
James Ellroy is my favorite writer, period. It was so cool when I got to meet him at a bookstore almost 10 years ago. We even had a 5 minute conversation which is a highlight of my life. The guy is gritty. Time Magazine called him the "dirt dog of American fiction." This work is no exception. It's part 2 of his American Trilogy series. This one looks at the underworld from President Kennedy's assassination to Bobby Kennedy's assassination and includes everything in between. Ellroy's characters are as seedy as ever. Conspiracy theorists like me will love this book and say "Yeah, I bet this is how it all happened." Rating 5 of 5 stars
---
LINKS
New photo galleries for each of the kids linked below
JoeBriscoe.com - Website for my 4 year old son Joseph Thomas Briscoe

AnnaBriscoe.com - Website for my 6 year old daughter Anna Marie Briscoe

JimmyBriscoe.com - Website for my 8 year old son James Skyler Briscoe

World of B-Movies - A portal to various tributes I've created over the years to those cheesy late-night movies
---
Email Me with Suggestions, Praise, or Complaints