JosephBriscoe.com
---
Welcome to JosephBriscoe.com! My name is Jeff Briscoe and I've created this website for my almost two-year-old baby boy, Joey. I can't believe Joe's first two years are nearly over. In spite of all his notorious late nights, they have really gone by so fast. Once Joe is officially 2, I will try to view him as a toddler. I'm sure his terrible two antics will help remind us. However, as long as he's still the youngest, I think he'll always be the baby. Just as with his siblings, I wanted each of the kids to have a website as they grow up that identifies them to family and friends and whoever else may care by their name. I'm pretty proud to be a Briscoe, afterall. I hope they feel the same since I think we're building something pretty special down here in Southwest Florida!
---
JOE NEWS
---
Haircut
Wednesday, August 13, 2008
It looks like Joe has been blessed with his dad's ability to grow hair. Even though I keep mine pretty short, and in some areas of my head its growth has really slowed down, growing up I felt like I seemingly always needed a haircut. And this seems to be true with Joey so far. Perhaps when his hair develops a natural part, this may improve. However, until that point, it's a challenge to keep Joey's ever-growing locks out of his eyes. With that in mind, we recently took our baby for his 3rd haircut in the past year. We went to a kiddie salon in Fort Myers and they were very friendly and accomodating in spite of Joe's resistance. In the end it worked out fine and $20 bucks later we can see the little guy's eyes once again. However, as cute as he does look, I think it may almost be time for another haircut!!
---



Joe's Stats:

Birthday: October 10, 2006. Birthplace: Port Charlotte, Florida.




Joe's Interests:

Trucks, keys, cellphones, trying to drive mom and dad's cars, staying up late, legoes, playing dress up with Anna, running around the yard talking to our Spanish speaking neighbors, trying to kill bugs, chasing lizards in the yard, dogs, throwing balls and trying to catch them too, jumping in the pool, drinking milk, and eating just about everything he can!





New Photo Gallery:

Summer 2008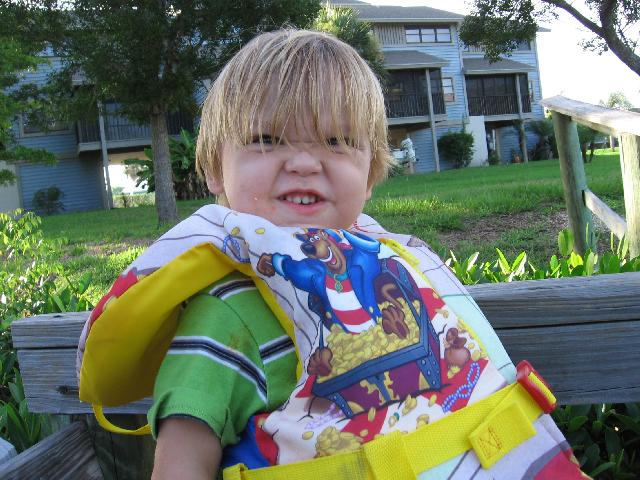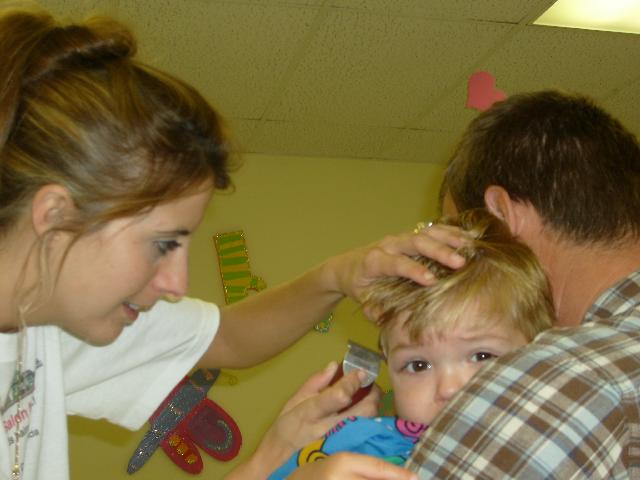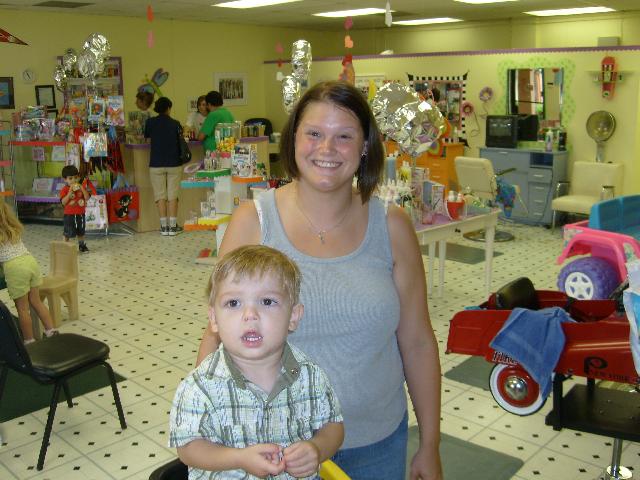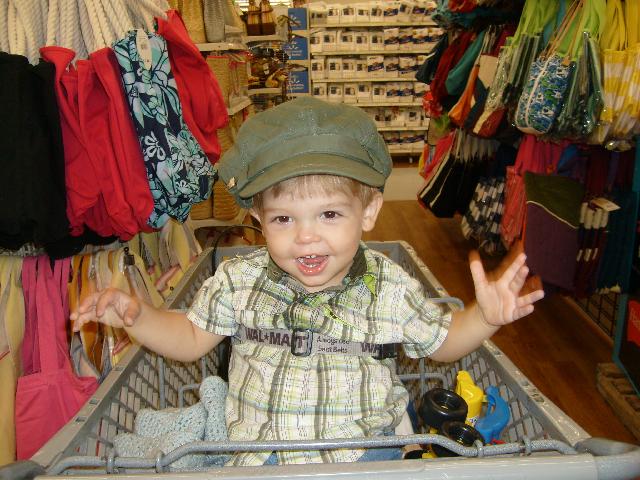 ---
Email Me with Suggestions, Praise, or Complaints