JeffBriscoe.com
Big Daddy Jeff
My Flickr Photo Gallery
---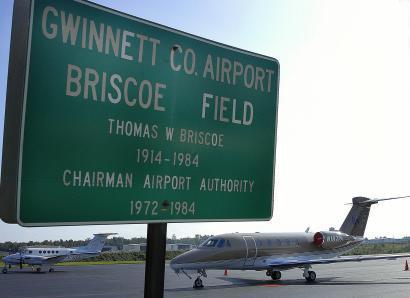 Welcome to JeffBriscoe.com! I'm 33 years old and along with my wife, Dana, and our children, Joe, Anna, and Jimmy, I live in Port Charlotte, Florida. It's a beautiful place to call home and we enjoy raising our family here near the water in this small piece of warm-climated paradise.
---
MY TAKES -- BIG DADDY JEFF'S BLOG
---
ST SIMONS ISLAND
Saturday, July 10, 2010
Recently we took our annual family summer vacation and it proved a great success. For the past few years every June we've fallen into that Chevy Chase stereotype of throwing our kids and our stuff into the car for a week of craziness on the road. Last year our destination was Daytona Beach, which proved to be a lot of fun. This time we decided to push it further in heading up the Atlantic Coast to Myrtle Beach, SC. The famous Grand Strand was great. But one of the best parts of the 600 mile trip was the opportunities for sight-seeing along the way. We stopped for visits in Savannah GA, Charleston SC, and the St Simons Island GA area.
Though now it serves mostly as a luxurious place to visit or live, as the largest of coastal Georgia's "Golden Islands," St Simons Island has enjoyed a rich history since being settled by Europeans. The Spanish arrived in the 16th century and kept a presence for nearly 100 years. When Spain left, English colonists arrived and erected Fort Frederica on the island. This military outpost would not only fend off the departed Spanish, but it also witnessed action during nearby naval engagements of the Revolutionary War. Additionally, Methodism founders and English preachers John and Charles Wesley spent time on St Simons during their missions to the Americas.
However, the best part of St Simons for me is the village area at the southern tip of the island where stands the 104 foot tall lighthouse overlooking the Atlantic at the entrance to St Simons Sound. The lighthouse was built in 1872 and is still operational, emitting a bright flash of light every 60 seconds to approaching ships at sea. And unlike many such structures, it is open to the public. 129 winding steps in a spiral staircase take you to the top and it's well worth the trip!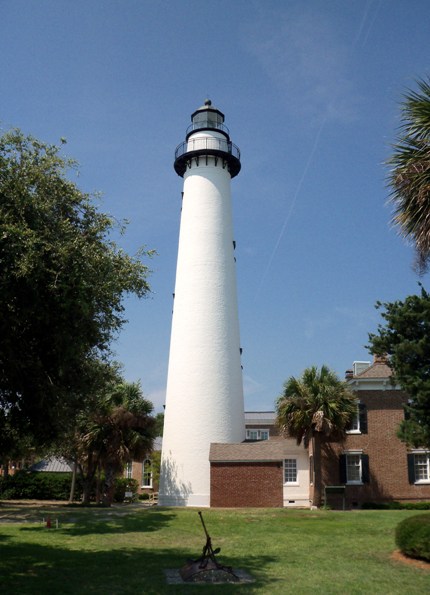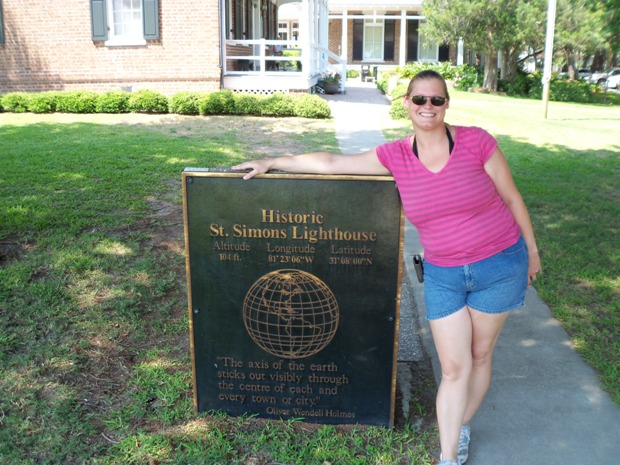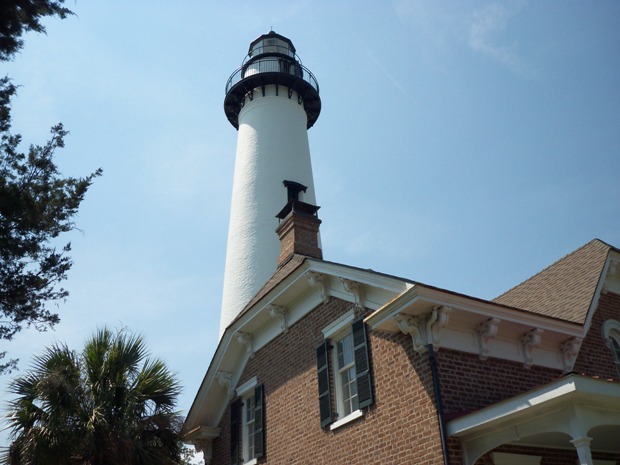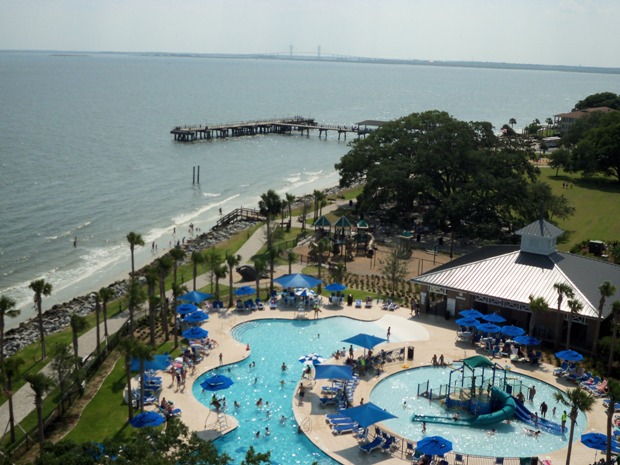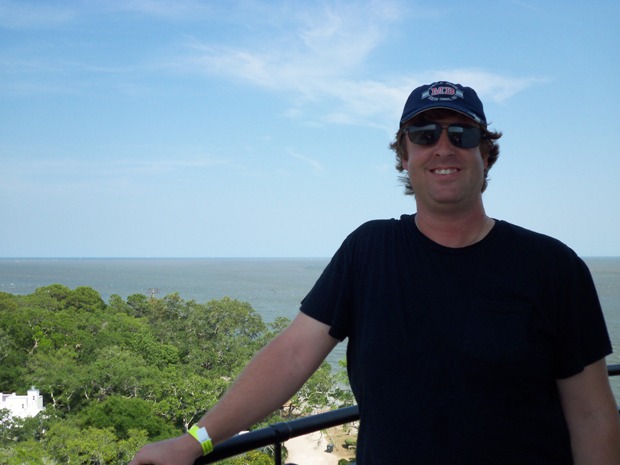 |
---
LINKS
JoeBriscoe.com - Website for my 3 year old son Joseph Thomas Briscoe

AnnaBriscoe.com - Website for my 5 year old daughter Anna Marie Briscoe

JimmyBriscoe.com - Website for my 8 year old son James Skyler Briscoe

World of B-Movies - A portal to various tributes I've created over the years to those cheesy late-night movies
---
Email Me with Suggestions, Praise, or Complaints