JeffBriscoe.com
About Me
I guess I'm pretty much a typical family guy. That said, with three children under the age of 7, it seldom gets boring in our home. Usually there's positively too much going on. Like right now, for instance, I'm on the computer and that means that by definition Joey is jealous. How can he compete with high speed internet, after all? Therefore he is climbing on top of the CPU tower. There, that will teach me! So I better make this quick.
I was born in New York but never felt much at home there. My dad bought a home in Southwest Florida after my mom died in 1992. We began to spend our summers and just about all of our free time along the Gulf of Mexico enjoying the sun and fun of the Florida lifestyle. After finishing college, I traveled around the Southeast and decided to move to Atlanta, Georgia. I lived in Georgia for the next 6 years and made some great friends and even better memories. I earned my law degree from Georgia State University and became an Atlanta Braves fan! But the best part was meeting my future wife Dana in 2003 at a bowling alley, of all places.
My wife Dana and I were married in the Smoky Mountain resort town of Gatlinburg, Tennessee on April 10, 2004. It was a very special culmination of our 6 month romance. It was very special for Dana as she grew up in nearby Knoxville and always dreamed of getting married at one of those romantic chapels in the mountains. We honeymooned on a cruise with stops in Grand Cayman and Cozumel. When we got home, married life began. I started practicing law and we raised our son Jimmy, whom I later adopted, while waiting on the birth of our new baby.
My daughter Anna Marie was born at 7:21am on October 19, 2004 in Riverdale, GA, just outside of Atlanta. It was so amazing to be there and witness that little miracle of life. Later that year, I accepted a job as an Assistant District Attorney and we moved to Valdosta, GA. For a number of reasons, this move just didn't work out for us. But we were determined not to let the stress hurt our marriage and our new family. So I decided to return to my Southwest Florida roots and we moved to the coastal town of Port Charlotte, FL. Though the warmed climate took Dana some time to get used to, before long we realized this was the place for us!
On October 10, 2006 our youngest son Joseph Thomas was born at 2:03am in Port Charlotte, FL. He weighed in at a very healthy 9 pounds, 15 ounces, and measured 21 inches long. Like father, like son! Joe keeps getting bigger and has been a blessing to all of us. He loves his favorite blankey, stealing mom's and dad's keys, and riding around in toy cars most of all.
That's enough for now. I know bios are always boring. In the words of Ed Cap, I prefer lists.
---
These are a few of my favorite things...
Sports: College Football (Florida Gators!), Pro Football (Bucs, Dolphins...too many to list!), Baseball, NASCAR (Mark Martin - all time fav!), Indy Racing, tennis, and playing basketball (it's always been my favorite sport to play even though it sometimes gets boring to watch).
Interests: Fishing, Blogging, Politics, Reading, Cooking, Movies, Travel, and, oh yeah, Law.
Music: John Anderson, George Strait, Lorrie Morgan, Sara Evans, Billy Joel, Blondie, Mariah Carey, Wyclef Jean, Meatloaf, Shane MacGowan, Brush Shiels, ELVIS.
Movies: Casablanca, Heat, Unforgiven, There's Something About Mary, Meet the Parents, Mayhem, Goodfellas, Bringing Up Baby, North By Northwest, National Lampoon's Vacation, Rebecca, The Good The Bad and the Ugly.
Books: John Grisham (The Rainmaker), Ernest Hemingway (The Sun Also Rises), James Ellroy (The Black Dahlia), Jack Higgins (The Eagle Has Landed), Leo Tolstoy (Anna Karenina), G. Gordon Liddy (Will).
Television: Man vs Wild, CSI Miami, The Colbert Report, Seinfeld, Modern Marvels, Deadliest Catch, Breaking Bad, Food Network, Cold Case Files, SpongeBob Squarepants.
Food: BBQ (Sonnys - commercial but good!, Melears - Fayetteville, GA (the best!)), Italian (Carrabas - I can smell it from here!), Pizza (favorite is Chicago style deep dish!).
and, of course....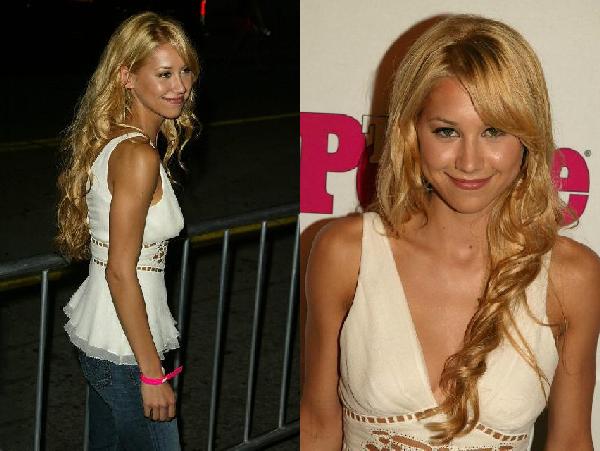 ANNA KOURNIKOVA!