MY TAKES -- BIG DADDY JEFF'S BLOG
---
2009 COLLEGE BOWL PICKS
Saturday, December 19, 2009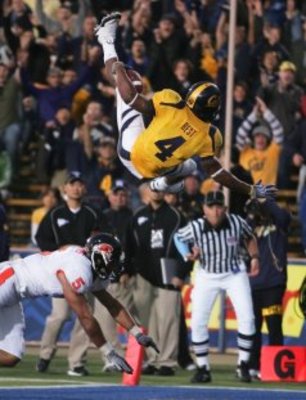 I'm a college football nut. Over the course of my 3 decade long sports fandom, several of the major American sports have had their turn as my personal favorite. Certainly baseball, pro football, and both college and pro basketball come to mind. But college football has now occupied my highest interest for the past 10 years and I don't see that changing soon.
There are many reasons. My love for the Florida Gators and the ability to watch the highest level of competition right here in the Southeastern Conference are big factors. However, I think the strongest attraction is the nature of the game's relatively short season. The college football season lasts not even four months. From the start near Labor Day weekend to the conclusion with the New Year's Bowls, competition resembles a mad dash for the finish. Each and every week ends up being so critical to the final outcome. That cannot be said about most other major sports such as baseball, where seasons feel like they drag on endlessly.
As much as I enjoy following the games, no sport is more difficult to predict against the spread than college football. Years ago I was known to place an actual wager from time to time with very mixed results. The lack of funds made it easy to give up the urge to bet, but I still love to predict. And this season saw my prognosticating abilities take a major hit. After a winning record for the past two years, my record of picks stayed in negative territory all season long. By the end of the regular season, my record was 43-57. Certainly not a winning percentage that will earn any money, well, except for the sportsbooks of course!
So with thoughts of salvaging my 2009 record, here are my picks against the spread for all 34 (yes, I typed the number 34 correctly) college bowl games. Is everyone ready for the Eagle Bank Bowl? What about the New Mexico Bowl? Of course you are! So let's hit it like a LeGarrett Blount right hook!
FRES -11 over WYOM

RUTG -2.5 over UCF

SO MISS -3.5 over MID TN

OREG ST -2.5 over BYU

CAL -4 over BYU

SMU +15 over NEV

OHIO -2 over MARSHALL

UNC +3 over PITT

SO CAL -9 over BC

KENT +7 over CLEM

UGA -7 over TX A&M

UCLA -4 over TEMPLE

MIAMI -3 over WIS

BGU -1 over IDAHO

ARIZ -1 over NEB

NAVY +6 over MIZZ

HOU -4.5 over AF

STAN +8 over OKLA

MINN -2.5 over IOWA ST

VA TECH -5 over TENN

AUB -7.5 over NW

FLA ST +3 over WVU

LSU +3 over PENN ST

OREG -3.5 over OH ST

FLA -10.5 over CIN

USF -7 over NO ILL

CONN +4 over SO CAR

OLE MISS -3 over OKLA ST

E CAR +7.5 over ARK

TX TECH -7.5 over MICH ST

BOISE +7 over TCU

IOWA +4 over GA TECH

C MICH -3.5 over TROY

ALA -5 over TEX