MY TAKES -- BIG DADDY JEFF'S BLOG
---
Winter in Florida
Tuesday, January 22, 2008
Hope everyone had a good holiday season and a happy New Year. I know it has been quite awhile since I put together an update. Things have been fine with us. Santa was generous and we're still cleaning up the mess of toys! The kids keep growing and we are blessed in that department. I regrettably turned 31. And now I'm back on the job market looking for work. So hopefully they'll be a lot of good updates in the near future.
I want to share this picture I took recently of which I'm really proud. It was taken late in the afternoon on a particularly windy Florida day from a pier looking out at the shoreline of the small town of Bokeelia along Pine Island Sound as it meets the Gulf of Mexico. It's one of those rare shots where I think I could be "calendar" worthy.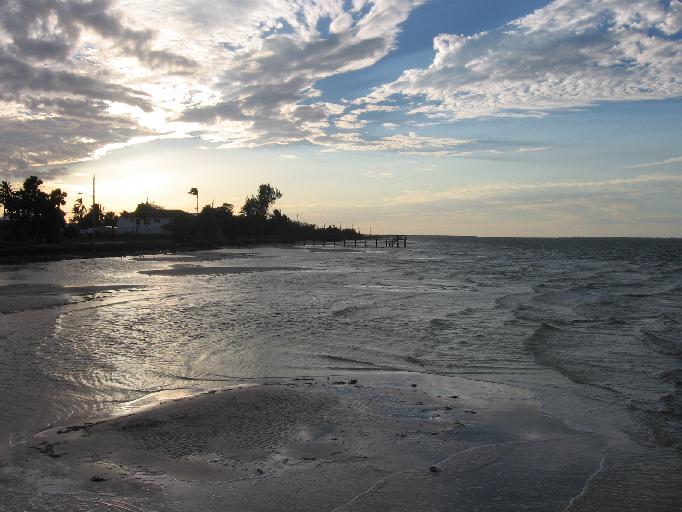 With the presidential races getting red hot, my friend MQA and I are trying to spruce up our upstart political blog, Reaching Across The Aisle. We try to keep things civil here and honestly assess if there is any hope for bipartisanship in the future. The presidential race is a great topic around which to center the answer to that question. I invite you to check it out.
In Briscoe family news, we enjoyed visiting with longtime BDJ friend Francase and his lovely family over the holidays. Not only was great to catch up with Mike and Kim, but it was really special to see all the kids playing together. They were able to come down to Port Charlotte for a day and we also caught up with them in Tampa where they were staying for a convention. Maybe soon we can take the kids bowling together...now that will really put life and getting older in perspective!!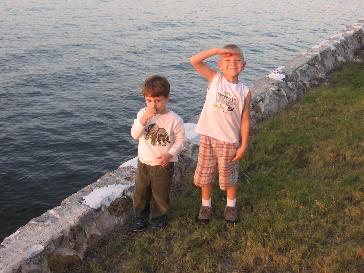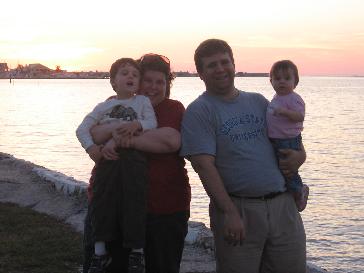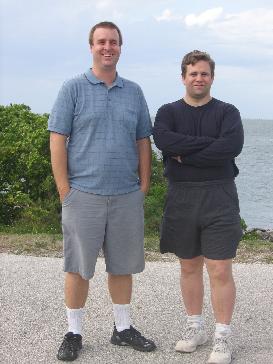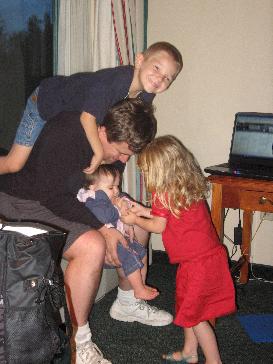 Finally, I am very happy to say that for the first time in over 2 years, my brother Russ returned to the great state of Florida. How can one resist, especially this time of year and with hosts like us!?! Anyway he visited us for a long weekend and, in the process, met his nephew Joey for the first time. I think he was impressed. The kids really enjoyed Uncle Russ visiting, as did I. We showed him all the fun sites of Charlotte County and also brought him down to Pine Island to pay homage to the legendary BCK Briscoe Family Compound. Here are some pics of how we kept him busy. Come back and see us soon Uncle Russ!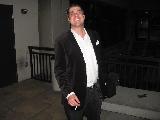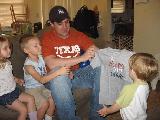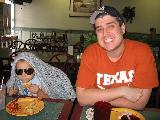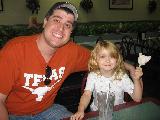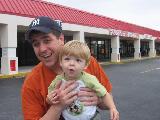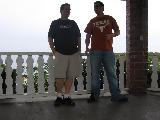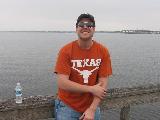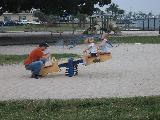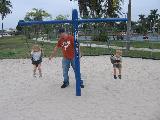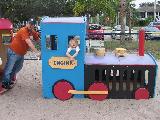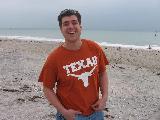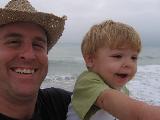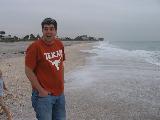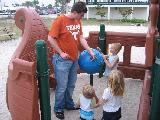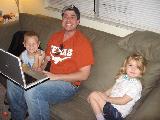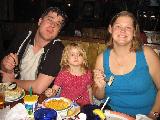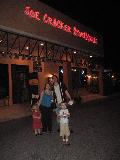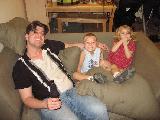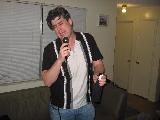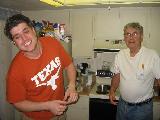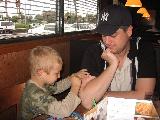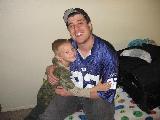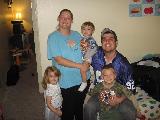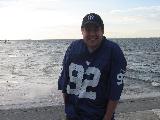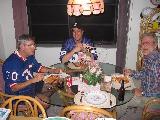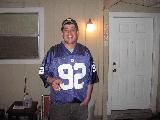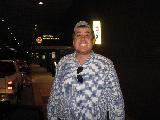 SUPER BOWL PREDICTION: New York 27, New England 24. That's all for now.