MY TAKES -- BIG DADDY JEFF'S BLOG
---
A Good Start
Monday, August 4, 2008
Our first month living in Lee County proved to be a good one. We start with the weather, like any good Floridian naturally does. It's been a very wet rainy season down here so far. This sucks for me in a couple of ways -- it's always raining by the time the afternoon rolls around so I never accomplish all the things I intend and also the mosquitoes have been hell. Other than that, it's good to see. Been too dry here for too long. I'm sick of the drought warning and the brush fires. And so far the rain hasn't brought us any big hurricanes either which is good.
Moving along, we're pretty happy in Lehigh Acres. Sure, we're in the swamp now so we do have to get used to a new things....like this, for example. But so far it's been alright. On that creepy note, let's recap the past month in pictures.
The odometer on my 2001 Toyota reaches the 200,000 mile mark. And it's still on the original clutch. What a car!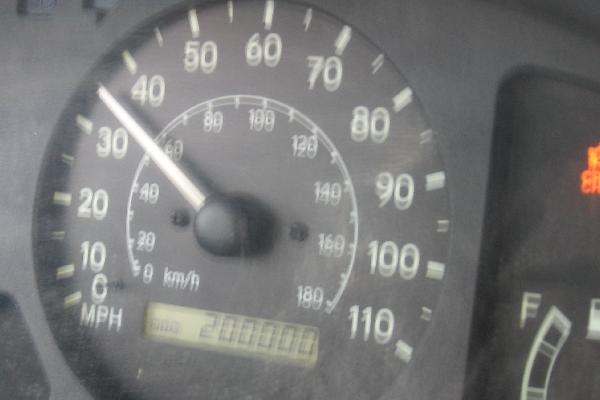 Not surprisingly, we celebrated the 4th of July near the water. And, no, sadly the kids don't waterski yet, nor do I own a yacht.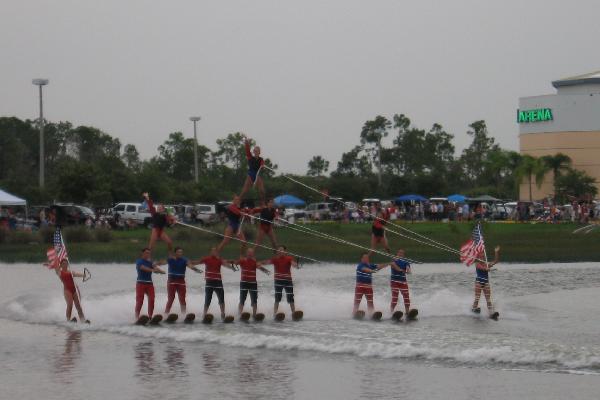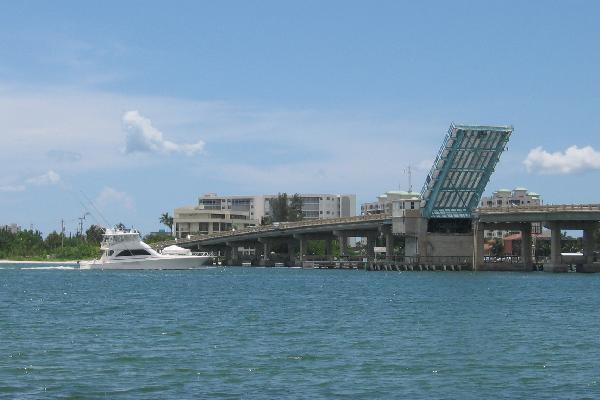 My blonde wife Dana became a brunette.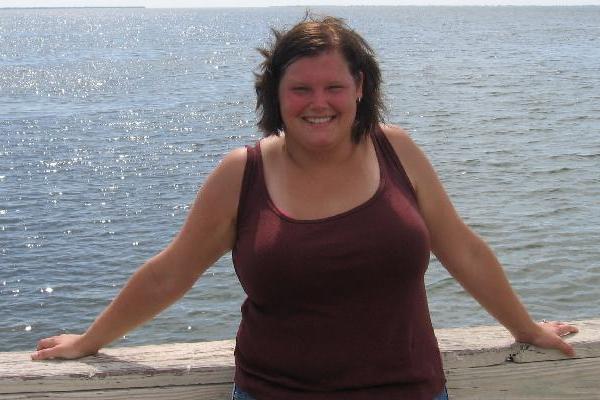 I was in Miami and finally met my blogging cohort MQA. At least a couple hundred Marlins fans joined us!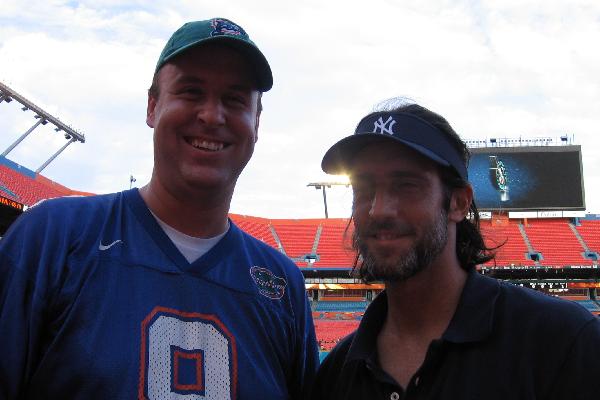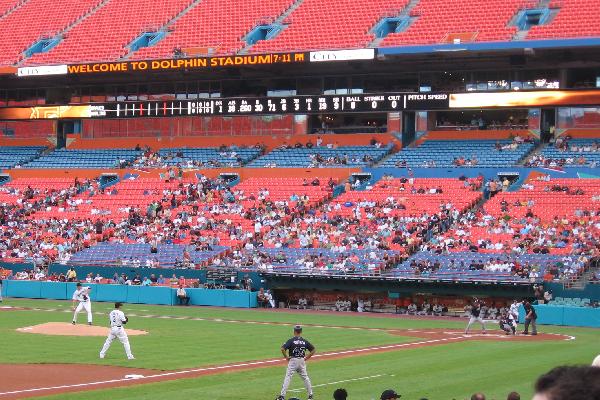 And GSB's own TSL stopped by for a visit and to check out the new place, the kiddies, and the Florida bugs!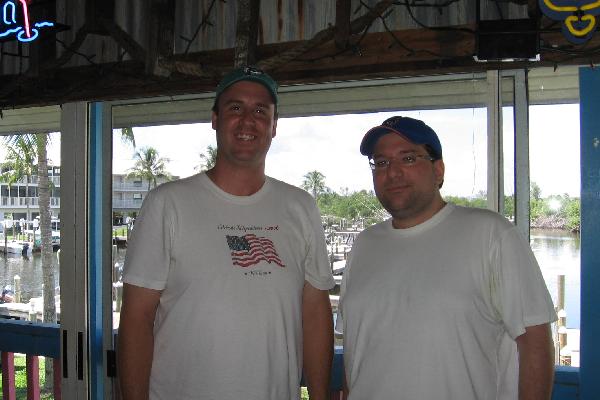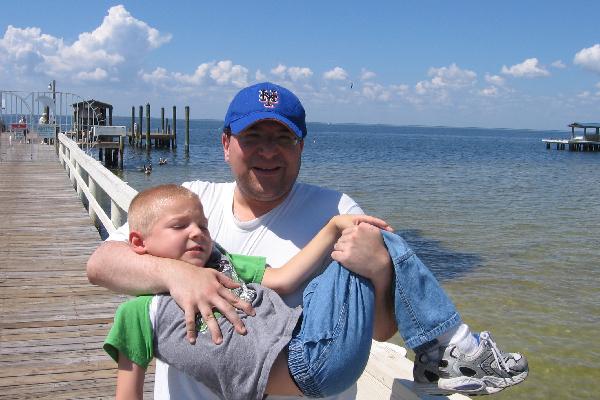 My Not-so-Fearless 2008 Football Forecast
I'd be remiss if I didn't mention how much I anticipate this time of year in the sporting world. Baseball is ok up to the All-Star game, but then but it hits that mid-season point where I generally lose interest. Same thing with Nascar and IndyCar. So just when I consider turning off the tv and doing something different that may actually prove productive....along comes football. And it comes in full force with both the college and NFL seasons ready to begin. Then suddenly baseball gets better with the playoffs. And Nascar's Chase for the Championship gets underway. Dana sheds a brief tear. And then suddenly order is restored to my sporting world!
So after all that build-up, it's time for my yearly picks. As you will see below, my brother Russ has made me a convert to the game of the Big 12. Of late I have dogged the conference and pretty much seen it as a weak two team field between Texas and OU. But I was impressed by the rise of Kansas, Missouri, and Texas Tech in 2007. Imagine if Bo Pellini can turn Nebraska around this year? Oklahoma appears to have stud sophomores at QB and RB. If Coach Bob Stoops can win the Red River game and survive the conference with little damage, the Sooners deserve to play for the national championship.
In the pros, it'll be a crapshot as usual. Even in 2007, the almighty Patriots found a way not to be crowned champions. This league is so hard to predict and that's the beauty of it. So I'll make Jacksonville my Cinderella team. You gotta have one these days. But I'll also say that T.O. and the Cowboys finally get their act together for another title in Big D. Save for Tony Romo serving as my fantasy football team's QB, I sure hope I'm wrong!
College: SEC -- Florida (sorry Georgia fans - Tebow is still better than Stafford), ACC -- Clemson (great duo running game), Big East -- West Virginia (perhaps another soph RB Noel Devine wins the Heisman?), Big Ten -- Michigan (why not?), Big 12 -- Oklahama (this may be the best conference this year), Pac 10 -- Arizona St (it's time to dethrown USC already), BCS Champion -- Oklahoma, Heisman -- Mizzou QB Chase Daniel.
NFL: AFC -- Jacksonville, NFC -- Dallas, Super Bowl Champs -- Dallas, MVP -- Tony Romo.