MY TAKES -- BIG DADDY JEFF'S BLOG
---
MY TAKES -- BIG DADDY JEFF'S BLOG
SUMMERTIME
Monday, June 11, 2007
Summer is certainly here in Southwest Florida. Even little 8 month-old Joey is reaching for a hat. It's hot! Though it's still pretty dry, some recent rain has finally made a dent in the outbreak of wildfires. We've naturally found time for fishing and Jimmy recently even caught his very first catfish. I was amazed his Spiderman fishing rod actually managed to land the fish.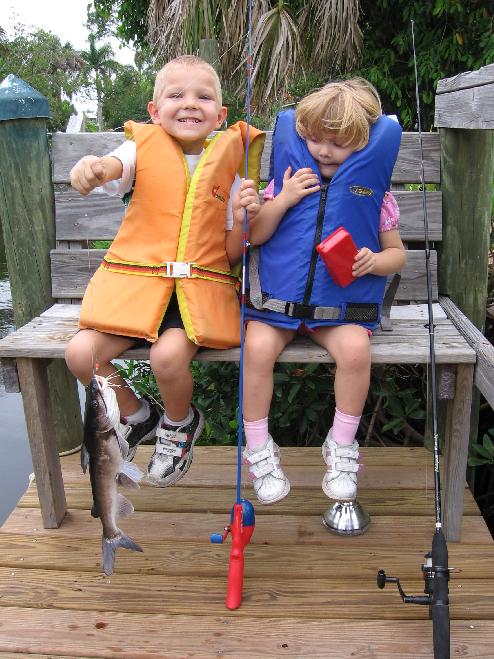 Professional baseball has returned to our hometown of Port Charlotte. Playing in the former spring training home of the Texas Rangers the new Charlotte County Redfish of the South Coast League has provided some fun and cheap entertainment for the whole family. I took this picture at a recent game. I really think major league baseball could afford to take some lessons from minor league promoters!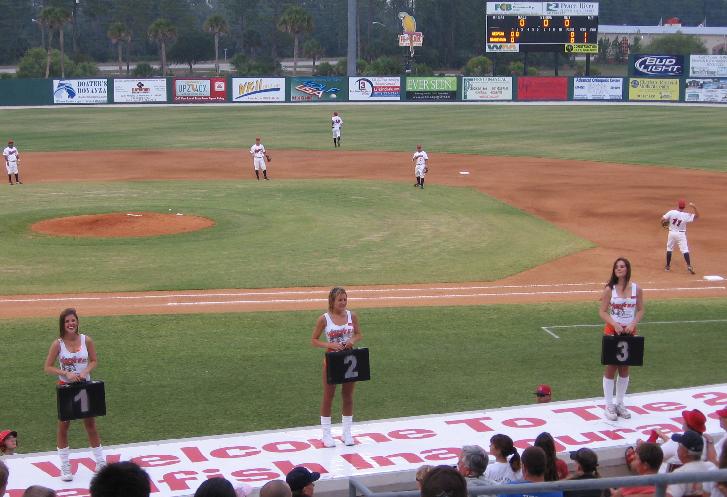 Finally, I invite you to check out a new blog I started with a friend called Reaching Across The Aisle. On it we hope to explore a variety of popular and current topics through a point/counter-point format. MQA and I usually end up on very different sides of the debate. But by taking clear positions grounded in well-meaning ideologies, we hope to find some common ground in between.
Topic #1 is the notion of "Christianity Under Attack." We've got some conflicting ideas on church and state and the role for each in society. We invite you to check out the weekly debate on this and other issues and to let us know what you think!