MY TAKES -- BIG DADDY JEFF'S BLOG
---
BUSY DAYS
Tuesday, January 23, 2007
Baby Joey is already a whopping 3 1/2 months old! Time sure does fly when you're having fun. I must confess, he is a very low-maintainance baby so far. And the best part is how well he sleeps through the night on his back. Being a Briscoe, he's naturally getting big! We have started to feed him oh-so-yummy Gerber rice cereal in order to celebrate this milestone. Joe seems to like it, but nothing can still take the place of his trusty bottle.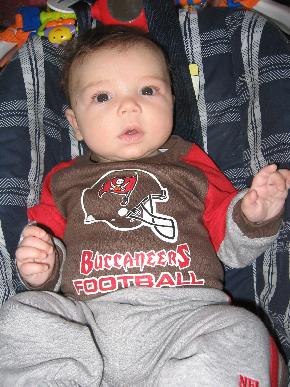 It's been a busy month so far. Here are a few pics of some fun moments going to a local Florida Everblades ECHL hockey game with my dad and also from our recent family trip to the beach up in Tarpon Springs.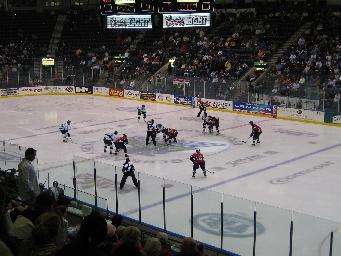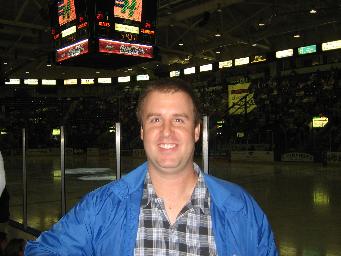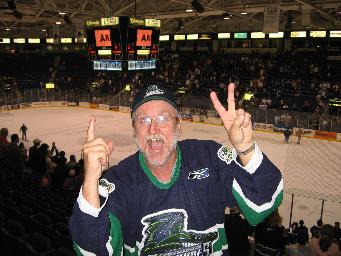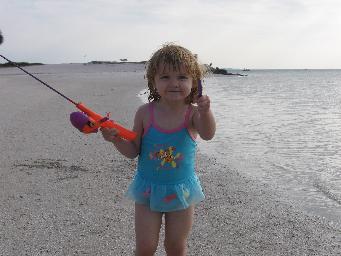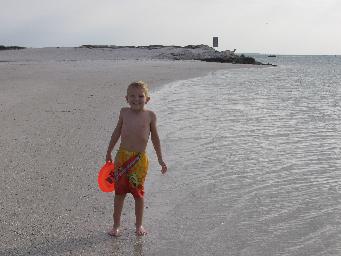 In sports, I'm really looking forward to this year's Super Bowl. Indy-Chicago should be a very good matchup. I think the opening line of the Colts +7 is too high so look for it to drop a little as the game gets closer. As a team, I do like Indy better. But I'm also definitely pulling for the Bears QB Rex Grossman. Grossman is a former Florida Gators QB. In fact, he was the last QB to play under Coach Spurrier. I remember him lighting up Maryland in the 2002 Orange Bowl during the Ol' Ball Coach's last game with Florida. I still haven't made my pick yet but for now I wouldn't count out the Bears.
In politics, I anxiously await the election of a new president and it's good to see the campaign on both sides already in full swing. I really don't know who I'll support this time. So far, Tom Tacredo, Sam Brownback, Joe Biden, and John Edwards impress me most for differing reasons. But as to the present, it's really sad to see how George W. Bush has tarnished my former political homebase of the Republican Party. I recently saw a headline on DRUDGE how Bush's approval ratings have now slipped lower than Richard Nixon's ever got even in his worst days. Wow! That's quite a statement. Bush wanted Iraq and he sure got it. Don't say some of us didn't warn ya, GOPers!