MY TAKES -- BIG DADDY JEFF'S BLOG
---
FISHING FOR LOTS OF THINGS
Sunday, February 11, 2007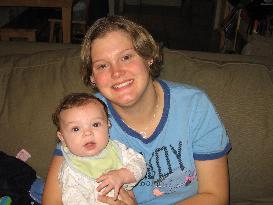 Baby Joe is 4 months old! Time flies. In addition to all those moments of joy, I've gotten to do a lot of fishing the past few months with my Uncle Bob being around for the winter. We've been fishing together in the waters of Pine Island for 15 years. We're still not very good, but it's always fun. And the best part is taking in the beauty of nature that surrounds us. Even better, my dad and Bob just bought a new boat. Can't wait to take it out soon!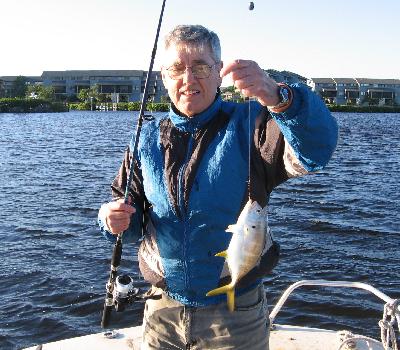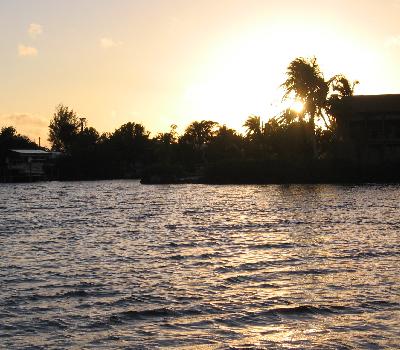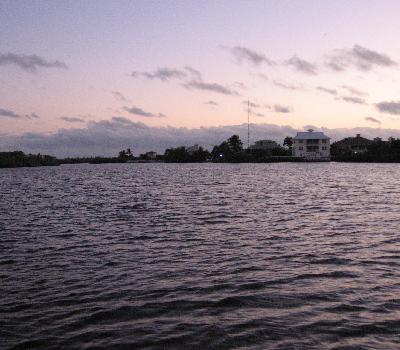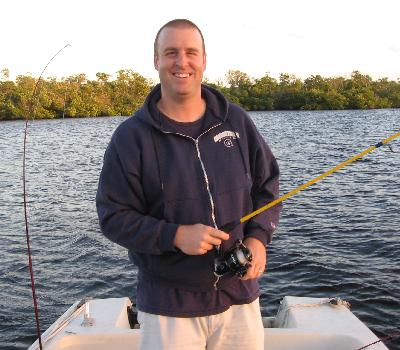 I'm still spending a lot of time in the kitchen. It gives me a good reason to watch Giada DeLaurentiis on the Food Network. I really have a thing for her. Anna Kournikova better start fighting to keep that #1 spot on my list....I forgot, I'm happily married....I mean to keep that #2 spot on my list!
Here are some of my latest creations. A roast pork dinner and more pizza. The pork was really good but I think I've nearly perfected the pizza. And much cheaper than take-out. My next challenge is to make authentic pulled pork BBQ. Sonny's better watch out if I get the hang of it. I feel richer already!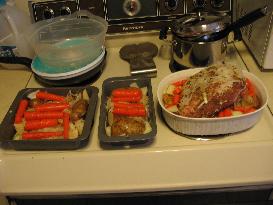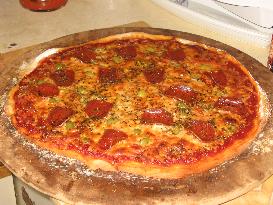 Finally, some of our old friends from the great town of Hampton, GA visited with us down here in Florida recently and meet baby Joey for the first time. We had a lot of fun with Todd, Robin, and the whole crew. Everytime we get together, it's just like old times.